Low-latency online trading technology that provides banks and financial institutions with best trade execution method.
Coded With Power
A complete high-level solution, built using cutting-edge technologies to deliver the most robust, fast and interactive trading experience for professional and institutional traders.
Build & execute advanced investment strategies with minimal human intervention
Customize your view with complimentary plug-in tools and models
Variety of order types, each with unique characteristics to manage your strategy
Crafted for the ease of use with fully touch-enabled panels to trade with focus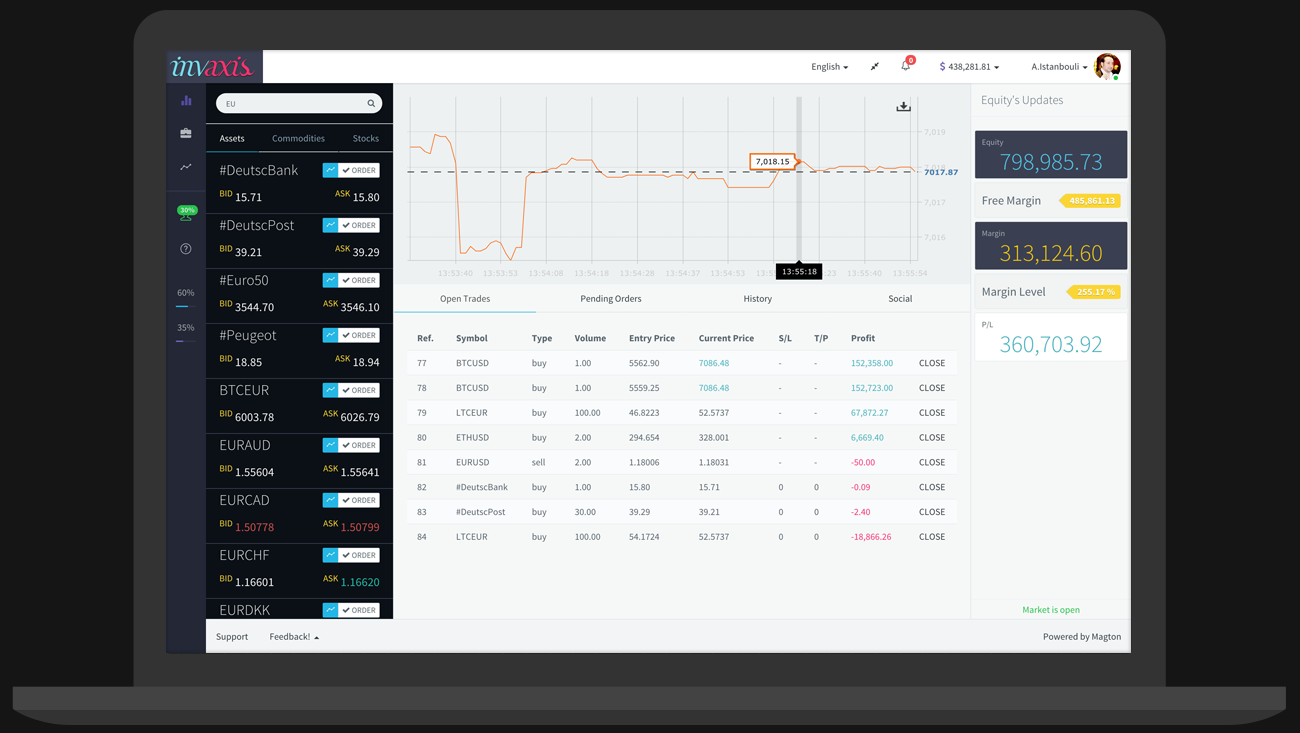 Connect directly to your favorite liquidity provider, broker or exchange without third-party bridges and start cash or margin trading with confidence!
Ask for Demo
We code
What matters is our code quality, stability, scalability and maintainability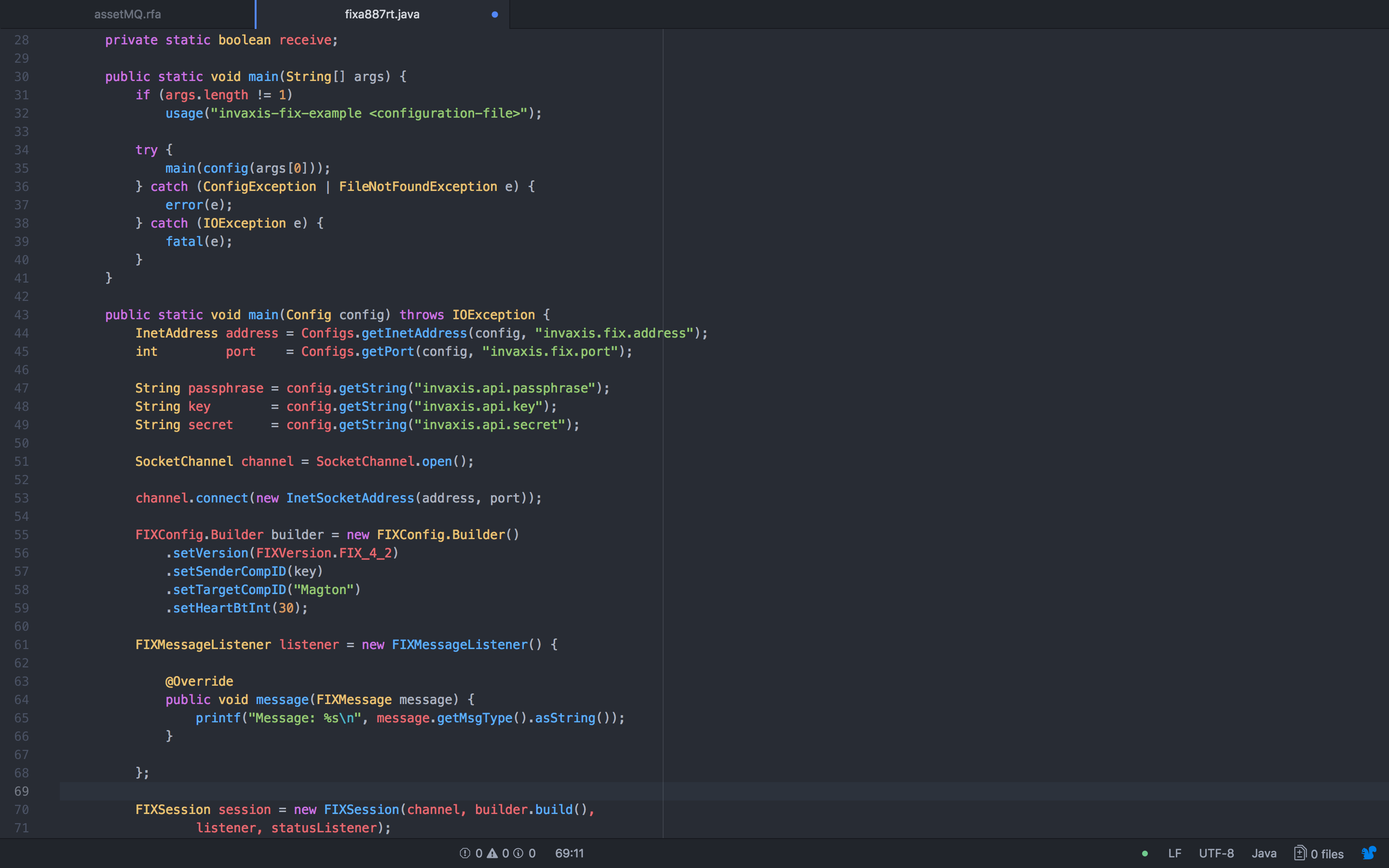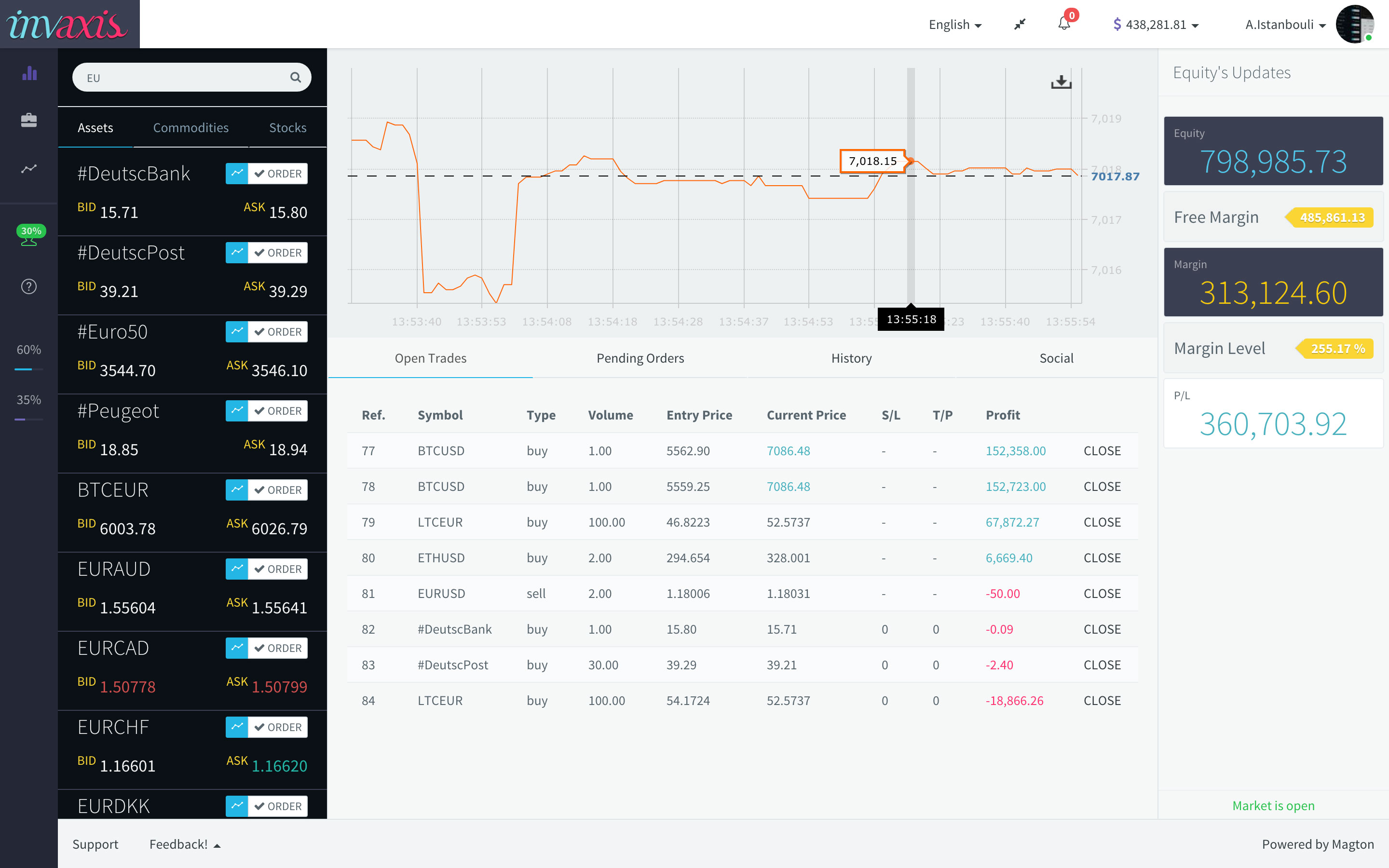 You trade
Focus on your business needs and development.
This is what Invaxis stands for. Invest!
ALLOWING ACCESS BY INVITATION!
Let's talk business